1/26/06 - Thursday
Slowly but surely, the house is coming along. As usual, Kevin is making excellent progress by himself. So far this week he has acomplished several things: The waste plumbing requires stacks that go up through the roof, which Kevin has done. Also, he has finished wiring for the the HVAC system, and the well pump (which we don't have yet). He has also completed the wiring for an alarm system, and the smoke detectors.

We're aiming to have the inspection on monday. This will allow us enough time to fix whatever the inspector doesn't pass the first time around (yes, try as we might, I am not betting the farm that we'll pass the first time:), so that we don't delay the dry wall contractor any more than necessary.

Here are some more pics: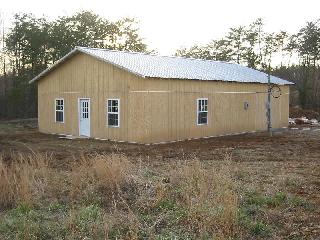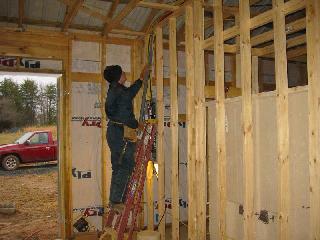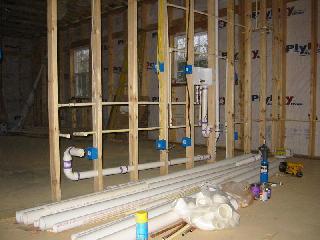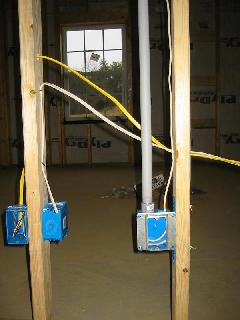 Comments
UP-DATE ?
4 PICTURES including one ACTION SHOT ! ...
BLUE BOXES + YELLOW & WHITE WIRES .....
PICTURES :-)
Add Comment