2/21/2006 - Tuesday
Here are some pictures Kevin took while digging the drain field: (He hopes to finish that up today, and get it inspected tomorrow).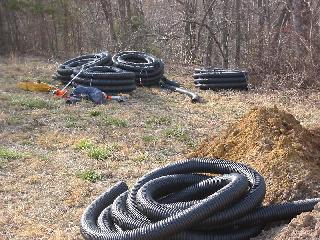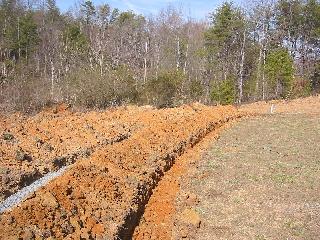 Here is the house on Saturday, the 18th, all covered in snow. Isn't it pretty?:)



The drywall just needs to be sanded before we can start painting: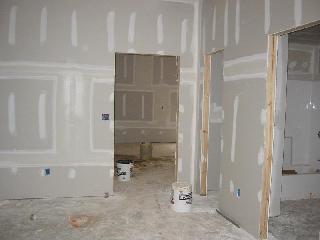 Looking down the well: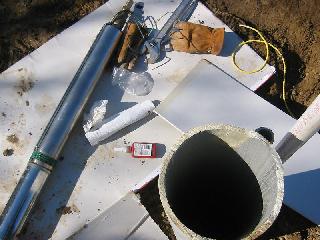 Here's Kevin, ready to start lowering that pump down into the well:

Comments
????????
???????
??????
?????
????
???
UPDATE ?
20 F for 27027 Sunday Night ...
The well may have been inspected today. Hopefully he'll be able to move inside and spray the primer tomorrow:)
INSPECTED YET ?
PICTURES :-)
I sure is great when everything seems to be coming together! It must be a great feeling to see the drywall getting finished.
Add Comment