3/14/2006 - Tuesday
Here is the bathroom looking much more finished...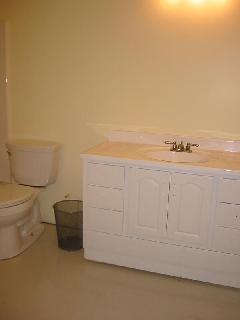 Here is one of three ceiling fans:)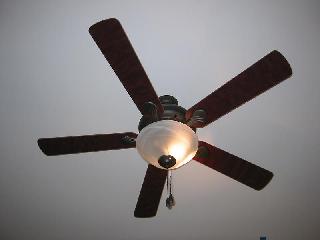 Hooray for Walmart, these fans were cheap, and they run great!
Comments
UP-date ?
Oh good, I bet the library wants their book back:)....keep up the good work....
FAN -tastic ...
i,ve been OFF Vacation... Helping Dad spread Aluminum Fibered Roof Coating at 1701 Arch St, Tampa... PLUS... Helping Ward fix-up & Paint Unit #9 at 5150 Ulmerton Road ...
a REAL AVIATOR Hand Delivered the L.L.C. vs. INC. Book, Today :-)
Where are you Ron? Did you go on vacation?:)
Add Comment