5/24/2006 - Wednesday
So, despite the evidence to the contrary on this blog, I have been very busy. In fact, most of my readers probably already know what Iíve been up to, since Iíve been spending time with them, and not on a computer writing blog entries. Its almost as if fate decided it would be fun to fit most of the important events for the year into the month of May, and then laugh at me as I scramble all over the country with Kevin in tow trying to get to them all:)

Here is the short version of the story: ) Two weekends ago, Kevin and I flew to Tampa, FL with Kevinís dad. Kevinís parents very graciously lent me one of their vehicles so I could drive to Sarasota to visit Stephanie, and attend her over-the-top and wonderfully enjoyable pre-wedding festivities. For those who donít know, Stephanie is my very good friend from USF, was the very very best roommate in the whole wide world, and is getting married to Ryan next weekend! (See you in a couple of days Steph!)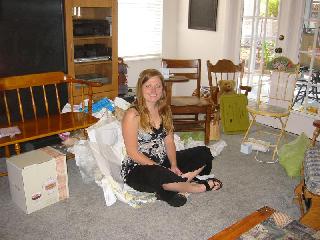 Last Thursday, Kevin and I drove to Syracuse, NY. We stayed with my Grandparents, who so very graciously tolerated our chaotic schedule. Again, for those who donít know, Syracuse is where I grew up, and met my bestest friend Beth. I swear that she and I were attached at the hip for the ten years I spent in Syracuse. I canít help but laugh and have a great time whenever I spend time with her, which isnít nearly often enough. This weekend, she made the perfect bride:

To Beth and Gregg: congratulations!

Itís hard for me to believe, but I think Iíve known Beth for almost 18 years. Last weekend I had the honor of being a part of her wedding. It was wonderful!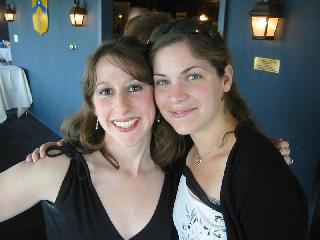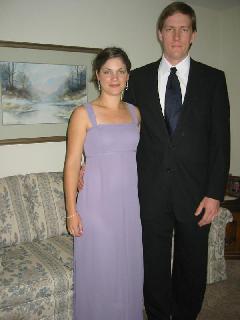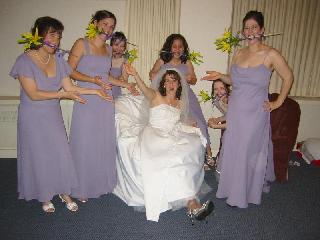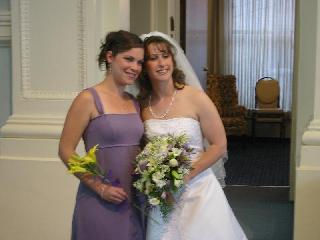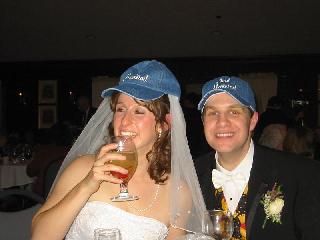 Awww, the happy couple. And in case you can't tell, Beth knows how to have a good time:)

I squeezed in a little time during the weekend to spend time with my family, and then Kevin and I drove home to NC Sunday and Monday. To my surprise and delight, I got a phone call on Monday morning informing me that our long awaited couch was waiting to be delivered. (How many weeks now have I been talking about this couch?) Hey, its not nearly as exciting as a wedding, but I've been talking about it for weeks, so I figured I'd better put some pictures up:)

Anyway, YEA! Couch!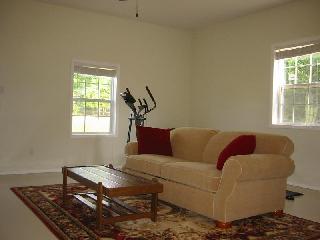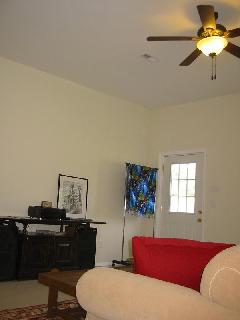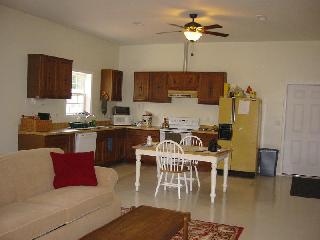 After another whirlwind trip to NY tomorrow, Iíll be in Sarasota again this weekend. No promises for the next blog entry, but as they say, ďstay tuned,Ē because at this pace I could be anywhere next week: )