6/5/2006 - Monday
Where did I leave off in the story? Ah yes, I was on my way to Sarasota, FL for yet another joyous occasion. A lot has happened these last two weekends, which is just how I like it. Boredom is a rarity in my corner of the world: )

Kevin and I burned the candle at both ends so to speak that weekend. We hopped on an early flight from Syracuse to Tampa Friday morning, with a short layover in Philadelphia. Once we arrived, Kevin's mom kindly picked us up and whisked us home so that we could shower and change and hop right back into the car to drive to the rehearsal dinner in Sarasota. The occasion was certainly worth the effort.

Sarasota, FL, of course, is gorgeous. It is a beautiful place, in fact, to have a wedding. If only I could have stayed a few days longer and lingered at Siesta Key…Anyway, Sarasota also happens to be the hometown of one of the brightest mechanical engineering students to attend the USF College of Engineering, my friend, Stephanie; who just happened to be getting married on the 27th of May 2006. As the following pictures will show, the weekend was filled with much merriment:

Congrats Steph and Ryan!

The Happy Couple: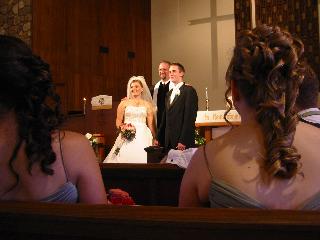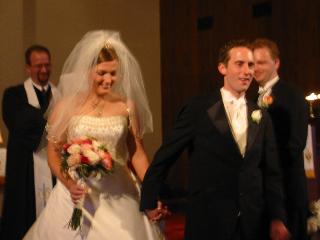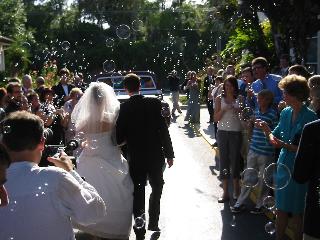 The Wedding Party: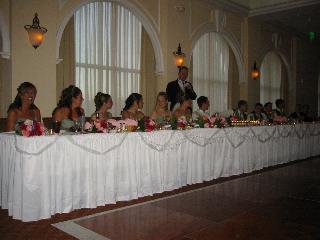 Steph dancing with her brother, Philip: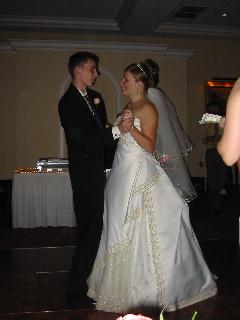 Me, Steph, and Dana: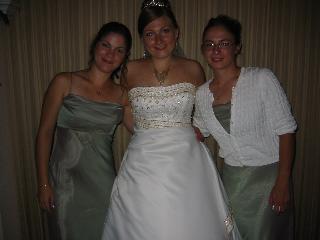 The wedding was beautiful, and I was honored to be a part of it. Steph, good luck and have fun with your new job. Count your blessings, 'cause you and Ryan really have it made.