8/23/2006
So much sun and fun on Sunday:




Kevin and I rode out early to VIR on Sunday morning to watch some AMA racing. We spent all day trackside in the hot sun surrounded by thousands of race fans, and had an absolute blast watching some incredible motorcycle racing: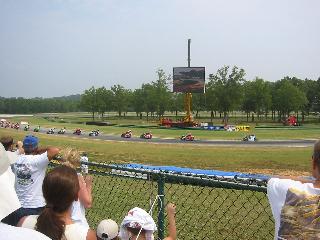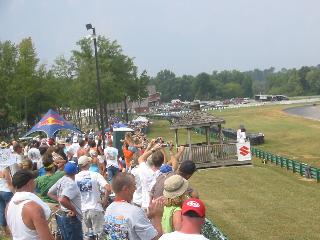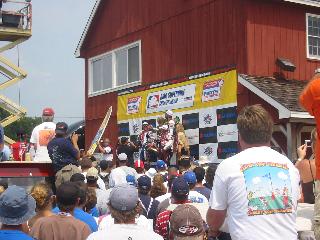 Matt Mladin won the superbike race on both Saturday and Sunday, and was incredibly entertaining and amazing to watch. Here he is doing a victory burnout: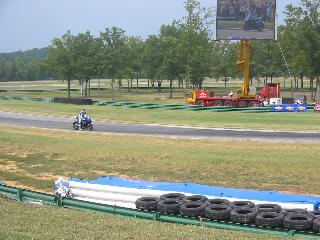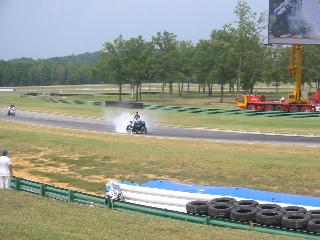 I think the race on Sunday was shown live on Speed TV, right after the Moto GP race. If it were actually possible to pick people out in a crowd on TV, you would see Kevin and me watching the race from around turn 3:)
(And yes, that is a crane holding up a giant TV, so that spectators (such as Kevin and myself) could watch both the TV coverage on Speed and the live action. This was great, as it allowed us to watch the race all the way around the track, not just the portion of the track we could see.)
Comments
Rain = $
R A I N ?
UP-DATE ...
V I R ! ! ! ! !!!!!!!!!!!!!!!!!!!!!!!!!!!!!!!!!!!!!!!!!!!!!!!!! ! ! ! !
Add Comment